Clynelish Visitor Centre Upgrade To Go Ahead
18th June 2019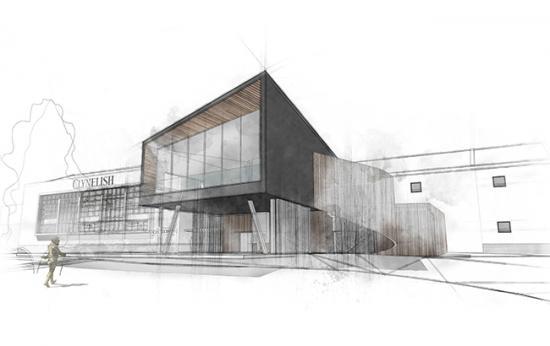 Diageo has been granted planning permission to renovate the Clynelish Distillery visitor experience as part of its £150 million (US$215m) investment in Scotch whisky tourism.

In April this year, Johnnie Walker maker Diageo lodged planning applications to "transform" the visitor experiences at Cardhu and Clynelish.

Highland Council granted planning permission for the Clynelish site yesterday (17 June 2019). Work will begin on the expansion in the "coming weeks".

The plans include a full upgrade of the distillery visitor experience with a new upper floor to tell the Clynelish story, as well as a bar and tasting area overlooking the Sutherland coast. The area surrounding the distillery will also benefit from enhanced landscaping.

Jacqueline James-Bow, Clynelish Distillery brand home manager, said: "This announcement is very exciting and we want to thank the Highland Council and all our neighbours for their continued support.

"This is an important step forward on our journey to transform the Clynelish visitor experience and everyone involved is very much looking forward to work getting underway."

The UK drinks group announced its £150m investment plans last April. Phased over three years, the funds will be used to build a new visitor attraction for Johnnie Walker in Edinburgh, and upgrade Diageo's 12 distillery visitor centres in Scotland.

Four distilleries - Cardhu, Clynelish, Glenkinchie and Caol Ila – will be "linked directly" to the Johnnie Walker venue in Edinburgh.

In April this year, Diageo was granted planning permission to renovate Caol Ila's visitor centre.

The group filed a planning application to transform 146 Princes Street in Edinburgh into a seven-storey visitor centre for Johnnie Walker in February this year.

Clynelish Distillery shares its location with the Brora Distillery, which closed in 1983. Work has already begun to bring Brora back into production as part of Diageo's separate £35m investment that will also revive distilling at the Port Ellen Distillery on Islay.
Related Businesses
Related Articles
Women appear to be developing a serious taste for careers in the Scotch whisky industry alongside their growing appreciation of fine malts, according to the country's leading whisky producer, Diageo. In the past 12 months the company, which produces renowned brands such as Johnnie Walker, J&B and Bell's, has received a record number of job applications from women seeking careers at its distilleries.