Hunter's Tweed Re-launches Celebrated Scottish Tweed Brand
18th May 2011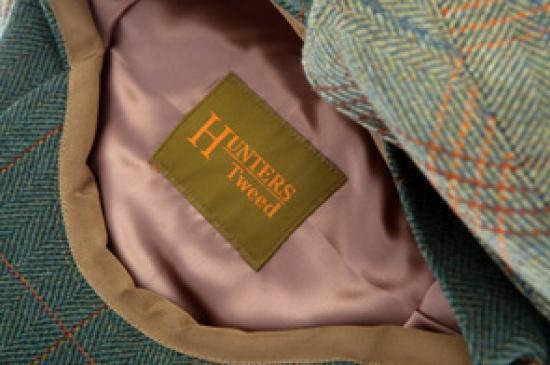 Hunter's Tweed today announced its official re-launch as the new face of the illustrious Scottish tweed brand, Hunters of Brora, which ceased production in 2003. The brand, which can trace its roots back to 1901, is based in the Highlands of Scotland and produces a collection of exceptional quality tweed in a range of traditional and contemporary colours.

Tamara Inness, Director of Hunter's Tweed and part of the family who purchased the rights to Hunters of Brora in 2003, shares her excitement over the brand's re-launch: "We're absolutely delighted to be breathing new life into Hunters of Brora, which has long been a well-loved and respected brand. We simply couldn't contemplate letting it fade into oblivion.

"The brand has always represented quality, tradition and exceptional service, and Hunter's Tweed will showcase all these values whilst also evolving to reflect the needs and wants of a contemporary audience."

Devotees of the original Hunters of Brora tweed will once again have access to this quality fabric at a time when mass international production is threatening to marginalise historical and traditionally Scottish tweed. Hunter's Tweed fabric production has recommenced at a renowned mill in the Highlands, capitalising on the skills of local artisans who have been making this indigenous fabric for generations.

The brand is one of the only companies in the UK to offer 700 gram tweed, a fabric of such high quality that it can be applied to everything from upholstery to robust outdoor wear. The Hunter's Tweed collection currently features an exclusive range of tweed items suitable for stalking, shooting, fishing and other outdoor pursuits, including men's caps and hats, breeks and ladies hats as well as gun slips, cartridge bags.

At present, the brand offers a number of tweed patterns based on original Hunters of Brora designs, which drew inspiration from the colours in and around the Highlands. Four of the six patterns feature 'hill' colours and two are more feminine in shades of green and dark red, and caramel and pale blue. Additional patterns are set to follow, however Hunter's Tweed also offers a bespoke design service for those looking to create their own tweed.

Based in the Scottish Highlands, Hunter's Tweed is a family run business that produces 100% pure new wool tweed in traditional dark colours and light, natural hues. The tweed is exclusively produced in the Highlands and the fabric collection boasts original Hunters of Brora patterns which date back more than 100 years. Hunter's Tweed is available at Calluna Country, the brand's retail outlet in Brora, Sutherland, and online at www.hunterstweed.co.uk.
Related Businesses