Another Moray Firth Wind Farm Gets Go Ahead
28th November 2018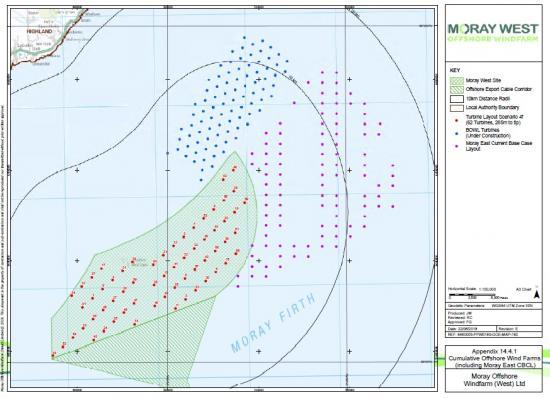 A proposed objection to a massive Moray Firth wind project by Highland Council did not take place as planned.

Highland council planning officers had intimated that the council would lay an objection to the north planning applications committee and it was stated in the papers the week before but the objection was not put. 12 community councils were consulted and none objected.

The application was considered by 3 councils Highland Moray and Aberdeenshire - all 3 have now passed the proposal for 85 turbines in a neighbouring sire to the one now being built.

The objection from the council was expected regarding views but in the end that did not materialise at the meeting.

The 85 turbines have the potential to supply electricity for 900,000 homes taking Scotland another big step forward in plans to reduce carbon production in Scotland.

The project is due to start in 2021 and will create jobs. The planning paper stated "It is considered that the visual and associated effects of the development on the

Caithness/Sutherland coast are not outweighed by the potential economic benefits of the project." Councillors did not agree and went for jobs over views.

The paper also states "There is no final design

for the wind farm and it is not known at this time how it will relate to the existing consented development."

The existing development is well underway and offices at Wick harbour are part of that major development for overseeing and supplying the turbines with up to 80 jobs being created in the long-term.