Brora Service Point - Highland Council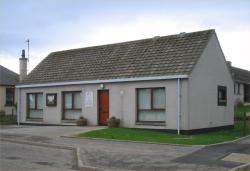 Opening Hours Monday to Friday 1.30pm to 5pm What can I do at Brora Service Point? In addition to our core services you can Access the Registration Service Accessibility Level access to building Automatic door Low counter for wheelchair user accessibility Loop system
Postal Address
Brora Service Point - Highland Council
Brora Library
Gower Street

Brora
Sutherland
KW9 6PD
News for Brora Service Point - Highland Council
The Highland Council has appointed a new Chief Executive. The successful candidate is Donna Manson, currently Service Director for Children and Young People in the Scottish Borders.
The success of an apprentice plumber from Dornoch who won the Student of the Year 2013/2014 title for SVQ 3 Domestic Plumbing 2nd Year from Inverness College has been recognised by Highland Councillors. At the start of the recent Community Services Committee, members learned of Andrew Fraser's success and took the opportunity to congratulate him and pay tribute to the support and training given by council staff.
The Highland Council's Energy and Sustainability team have won the best innovation prize at the annual Energy North Awards which were held in Inverness last week. The Council has embarked on a project entitled Carbon Saving Capital Works for Council Buildings and Properties, with a specific emphasis on biomass, and in doing so has become an innovative leader in the renewable energy and low carbon sector.
Over the next few weeks new blue recycling wheelie bins are to be delivered to all households in Sutherland, along with details of the new refuse and recycling service. Households in parts of Sutherland which saw a four-weekly blue bin recycling service introduced in 2009 and so already have the bins, will be delivered new calendars and guides.
The Highland Council is to consult with the public over plans to extend the number of ways the public can pay Council bills, such as Council Tax, Non-Domestic Rates and rent. A bonus for the Council is that it can save at least £400,000 per year through changing the way it collects payments.
Offenders subject to community service orders across the whole of Scotland will be busy collecting litter and cleaning up local areas this weekend to support the Keep Scotland Beautiful Spring Clean campaign. In Highland 75 offenders who are being supervised by the Criminal Justice Service within The Highland Council's Social Work Service are scheduled to take part in the first national-wide Community Service clean up event.
Highland consumers are being 'cold called' at home with the promise of free household alarm systems. However, the offer may sound too good to be true and Highland Council Trading Standards Service are warning householders to be on their guard.
A new public office has opened in Golspie, which offers a wide range of services under the one roof. Olsen House is home to The Highland Council's Service Point and Money Advice Service as well as to staff of Northern Constabulary and the East Sutherland Citizens' Advice Bureau.
Do you have an electrical item that's lost its spark? By the end of January 2010 facilities will be in place at Recycling Centres across Highland to recycle all waste electrical and electronic equipment (WEEE). Householders in Highland will be able to recycle any electrical item with a plug attached, or items operated by a battery.
Trading Standards Officers at The Highland Council are calling on consumers to be on their guard when buying on the internet after a survey highlighted that 40% of on-line business failed to fully comply with the Law. A recent in-depth survey has uncovered a variety of problems for consumers such as hidden costs and denial of cancellation rights.
If you contact this Business, please let them know, you found them in the Sutherland Business Index