Bear Scotland - Resurfacing Work At Brora
4th November 2019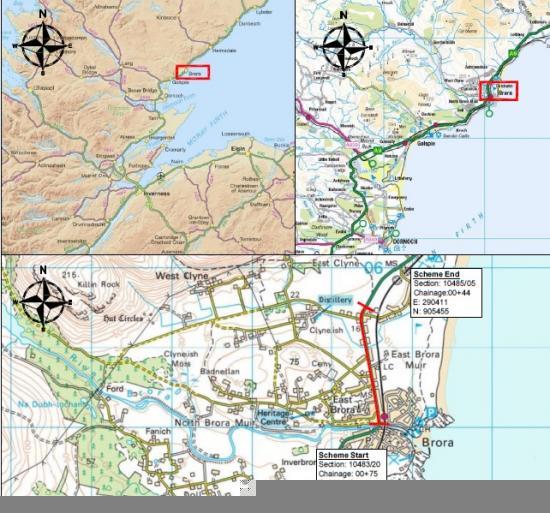 4TH GENERATION TERM CONTRACT FOR MANAGEMENT AND MAINTENANCE OF THE SCOTTISH TRUNK ROAD NETWORK - NORTH WEST UNIT.

A9 BRORA - CARRIAGEWAY RESURFACING.

BEAR Scotland, acting on behalf of Transport Scotland, are planning to carry out essential carriageway resurfacing works on the A9 Trunk Road, through Brora. A location plan is enclosed for geographic clarity.

The works are provisionally programmed for construction from Sunday 24th November to Friday 6th December 2019, between the hours of 7pm to 6am each night. Out with these hours traffic management will be removed, however a 30mph speed limit will remain in place, as traffic will be travelling over a temporary road surface.

Due to high traffic volumes across this section of the A9 we have programmed these works to be carried out overnight. Furthermore, due to restricted road widths, it will be necessary to utilise a convoy system throughout the work site to ensure the safety of the work force and travelling public.

Due to the timing of the works, and the colder temperatures at this time of year, there is a possibility the weather will lead to works being postponed. In the event of this happening we will provide programme updates to the public as and when is required.

We understand that a road closure of this nature will be disruptive and have planned the works overnight when traffic flows are lower, to reduce the impact of the works. We would like to take this opportunity to thank the local community for their patience whilst these essential works are undertaken.